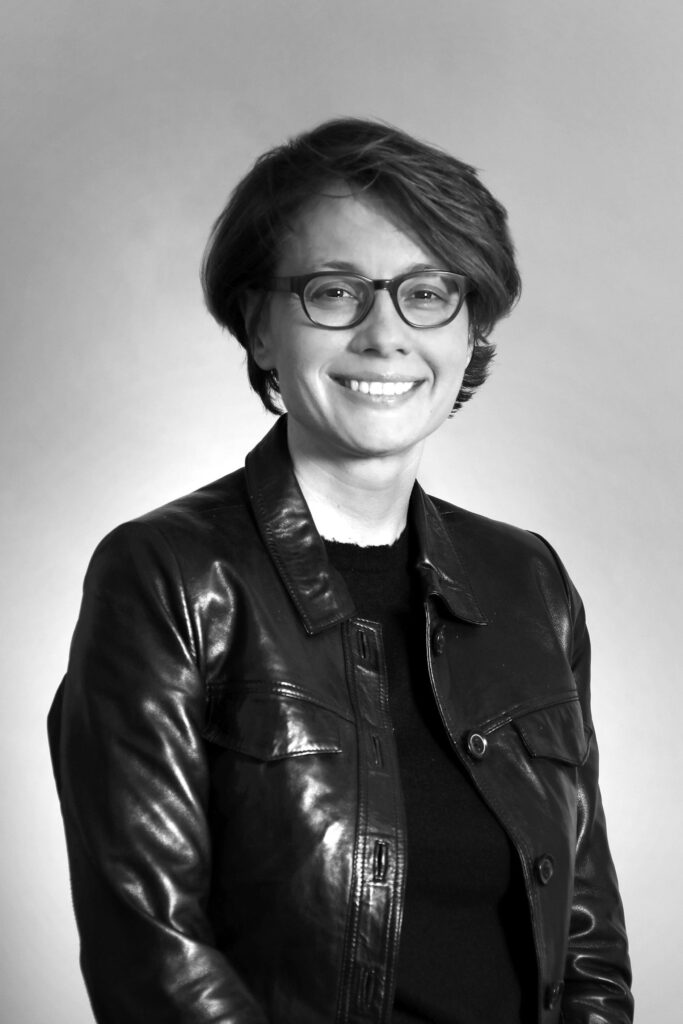 Elsa Cuisinier
President
Accompanies the executives and managers of real estate functions in their transformation projects
Head of the financial sector of Colombus Consulting, Elsa advises and assists organizations in their transformation projects by coordinating multidisciplinary teams.
She began her career in 1999 at BPCE, before joining Altran as a consultant in 2001. She joined Colombus Consulting in 2005 before being promoted partner in 2012, and then executive director on February 1, 2019.
Elsa is the founder of the Circle Backstage 360, a think tank bringing together leaders and decision-makers around new ways of working and managing within organizations. In this context, she contributes to the development of a culture of data within organizations and the deployment of machine interaction skills. She is also editorial manager of the book Backstage 360, ​​compiling every year the feedback from general managers, HR directors, real estate directors on a theme related to new ways of working and management, treated throughout the year as part of debates and conferences.
Regularly solicited to bring her glance in the media, she is the author of a chronicle on the new modes of management for the magazine L'Usine nouvelle.
Christopher currently works at the Energy College, the firm's internal intelligence and analysis network, and supports our clients in their Smart Metering or Smart Grid issues.
Christopher supports our clients in implementing their transformation program, particularly in projects with a strong international dimension, in which issues of intercultural understanding and integration are key success factors.
Graduated from King's College London and ESCP, Christopher joined Colombus Consulting in 2001 as a senior consultant before being named partner in 2012 and then general manager on June 5, 2018.
Christopher now intervenes in the Energy high school, Colombus' intern network office for vigil and analysis, and he guides our clients through their Smart Metering and Smart Grids problematics.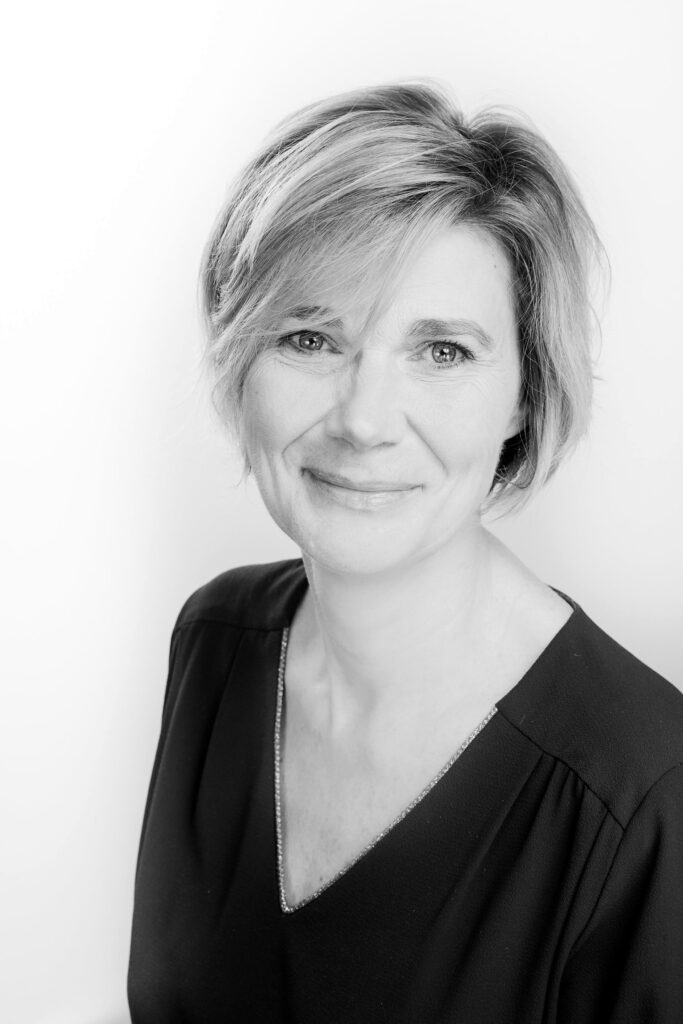 Florence Chapuis
Senior Partner
In charge of accompanying executives and managers of the energy-environment sector in their transformations
Florence accompanies the players of the energy-environment sector, advises them in their transformations organization by combining her knowledge of the market and her multiple experiences of project management on the whole value chain (production, transport, distribution, trade). Her interventions cover all the dimensions of a transformation : business strategy and challenges, innovation, organizational alignment, information processes and systems, large-scale deployment, change management and mobilization human capital.
Placed at the heart of the digital revolution of companies, she observes and analyzes the new uses enriching the customer experience, the dynamics of professional cooperation and the levers of change management. Florence designs and runs management and leadership seminars. She is also responsible for the talent management at Colombus Consulting.
François-Xavier de Saboulin
Partner
Supports companies in their cultural and organizational transformation
François-Xavier support CAC 40 companies with ambitious transformation plan as well ass start-up in their expansion phase. His favourite subjects are innovation, new ways of working, communication, change management, and organizational agility. He is also regularly involved in relocation projects that combine operational and cultural issues.
SBefore joining the consulting sector, François-Xavier began his career with the PSA group's bank in commercial functions, then in general inspection. He joined Colombus Consulting's finance sector in 2011 as a senior consultant, before being appointed partner on February 1, 2019.
In 2018, he founded "The Colombus School", the training offer of Colombus Consulting dedicated to new work and management methods. In this context, he build and delivers training programs for innovation and agility in companies.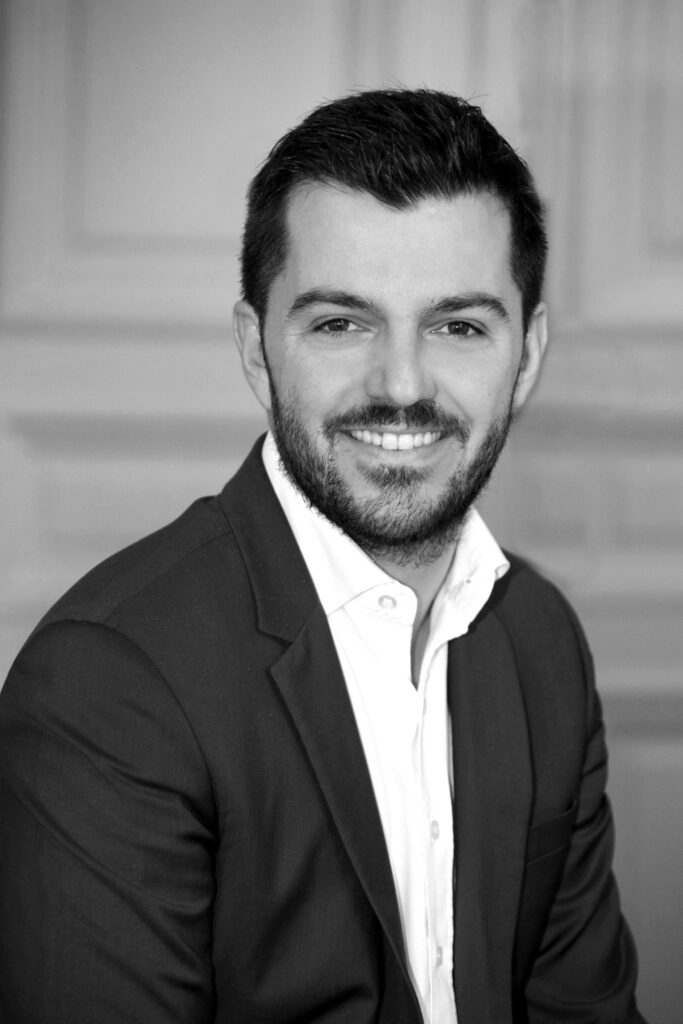 Grégory Garnier
Partner
Accompany companies in their projects of innovation and Digital & Data transformation
Since seventeen years, Grégory accompany groups, SMBs and startups in the definition and implementation of their digital strategy and products. Certificated from Toulouse Business School and Data EFREI as an engineer, Grégory starts his career as product owner for telecoms, medias and internet pioneer companies. In 2006, he joins Idaho Consulting as an associate director and takes part in the merging with the group Simalaya in 2014. Following the integration of Simalaya with Colombus Consulting in 2016, Gregory accompany the development of Colombus in France and Europe through his competences combining expertise in companies' strategy, omnichannel CRM and Data skills.
A graduate of HEC, Marine conducts organizational transformation missions to business departments (retail) and Support functions of the banking sector (financial departments, risk departments, compliance).
With more than 25 years of professional experience, she started her career at PwC in the banking audit sector and then in prudential regulation. After a transition at the financial management of NYSE Euronext, she joined the organization and management consulting sector in 2012.
Marine specializes in missions related to the alignment of executive committees on the formalization of their transformation trajectory, the accompaniment of reorganization projects, the setting in motion of managerial lines, the cultural transformation and the appropriation of the meaning by teams impacted by scale changes.
Within Colombus Consulting, Marine is in charge of managing the relationship with Lamètis, a start-up specializing in artificial intelligence. This key partnership for Columbus allows us to strengthen our leadership advice by leveraging the unlimited potential of web data.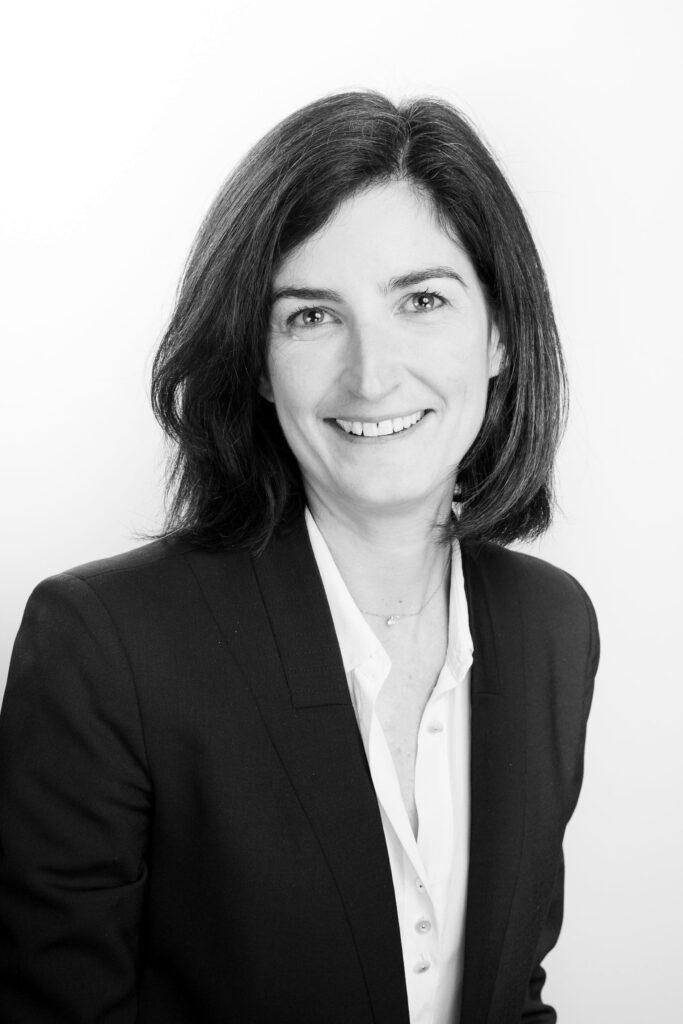 Anne-Claire Le Ho
Partner
In charge of accompanying banking sector companies in their transformation plans
Anne-Claire assists financial services executives and managers in new organizations deployment programs. She excels in change management, governance structuring and program management.
She began her career at Renault as the Executive Secretary of the IT Direction on topics such as operational governance or corporate strategy. Anne-Claire joined Colombus Consulting in 2009 as a consultant and has led missions in the insurance and financial services sector, before being appointed partner on February 1, 2019.
For 10 years, Anne-Claire has been supporting major players in this sector like Edenred, Malakoff Médéric, Euronext, Société Générale and BNP Paribas. She notably led the operational implementation of major transformations such as the dematerialization of Tickets Restaurants ©, the management of information systems convergence, the management of an IPO and the support of managers in transforming their ways of working.
Anne-Claire is also in charge of supporting consultants in their career path and looking for the talents of tomorrow.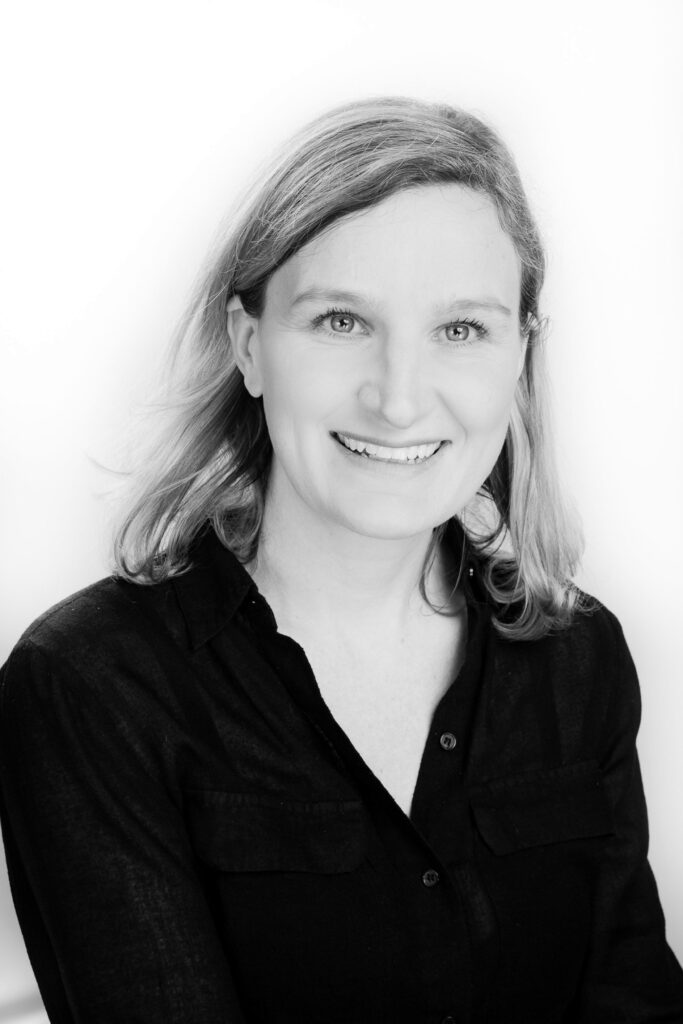 Anne-Sophie Levavasseur
Partner
In charge of accompanying executives and managers of the banking sector in their projects of organizational transformation
As graduate of ESSEC in marketing and management, Anne-Sophie began her career as a product manager in the pharmaceutical industry for 2 years. In 2005, she joined the management consulting industry, integrating CSC's Insurance and Health division. She then joined Colombus Consulting in 2007, within the Insurance and Banking team, before being named partner on February 1st, 2019.
Anne-Sophie leads change management missions, organizational transformation projects and operational efficiency programs. She mainly assists companies of the insurance and banking sector on management and organizational subjects. She first started working for several insurance companies to help them transform their health insurance offers.
Today, she helps large banking groups in adapting to the major the sector is facing: business model transformation, faster decision cycles, transversality and agility development, process digitization and cost controlling.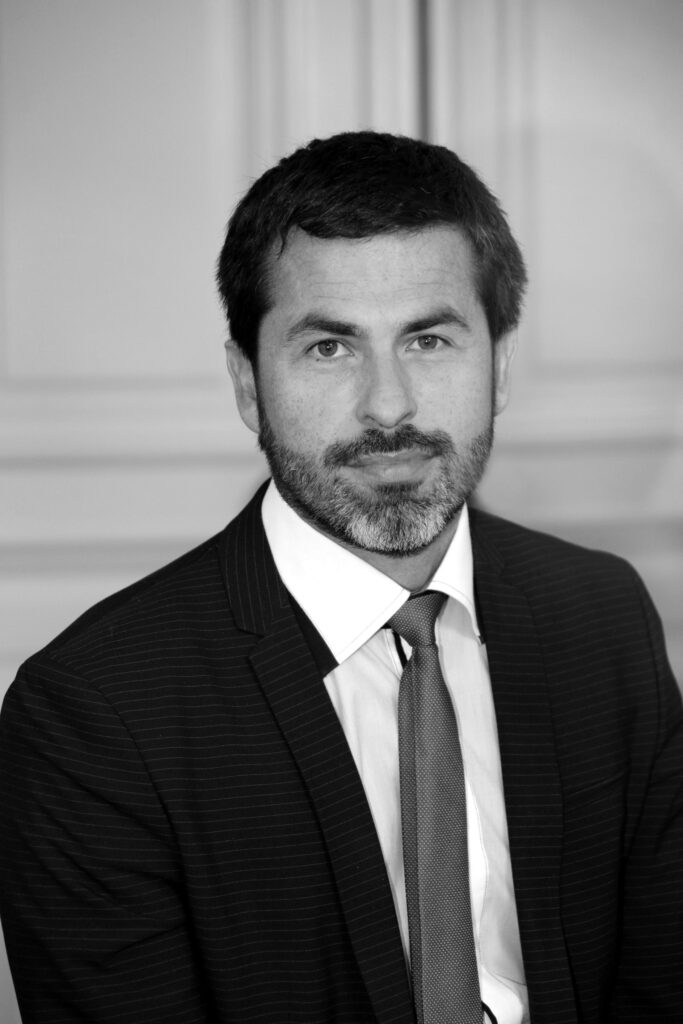 Jean Meneveau
Partner
In charge of accompanying companies in their innovation projects as well as their Digital & Data transformation projects
Jean has developed his skills within major B2C and B2B companies and benefits from a recognized expertise on data marketing issues and MarTech and AdTech ecosystems (CRM, CDP, DMP, attribution model, personalization, digital advertising, omnichannel CRM, Next Best Action, Connected Retail …).
Engineer at the National School of Mines of Nancy, Jean is the founder and director of the Colombus Consulting Swiss office. He worked for more than 15 years as a consultant (and later as a director) in consulting firms like Accenture and Capgemini, mainly in the areas of Customer Marketing, Innovation, Digital & Data.
Columnist of the Swiss newspaper Cominmag, Jean regularly shares his point of view on the digital world. His latest publications include "Media Mix: The Basics of Digital Marketing", "How to Measure a Brand's Digital Performance on Its Territory" or "Earned Media, or the Gold Nugget of Free Marketing".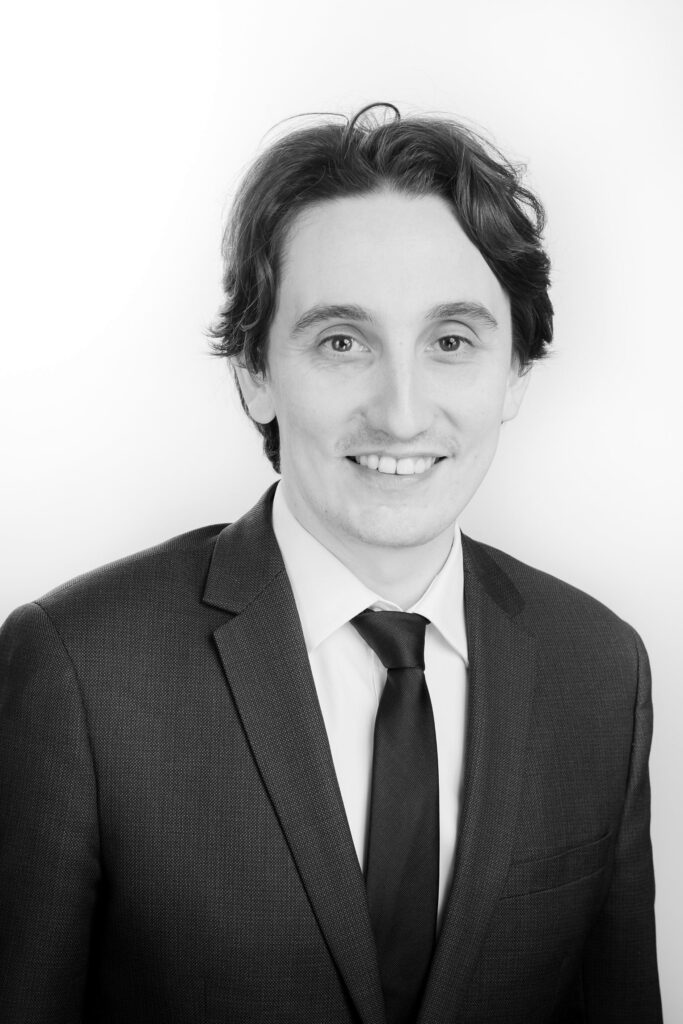 Florian Ortega
Partner
Expert in transformations resulting from energy & digital transitions in the energy sector
Florian supports executives and managers in transformation projects that combine energy transition and technological breakthroughs. He supports departments in their projects within all their dimensions to facilitate the transformation and to profit from the value created by the energy systems digitization.
As graduate of the School of Mines of Saint-Etienne, Florian joined Colombus Consulting in 2008 as a consultant, before being named partner on February 1, 2019. For more than 10 years, Florian has supported major energy programs such as Linky, the implementation of market flexibilities, the digitalisation of networks and projects related to the development of electromobility.
In addition, he leads the Colombus Consulting Energy College in charge of strategic monitoring, prospective studies and training on this particular sector. He also teaches at the CentraleSupelec School a course on "Companies transformation in the context of the energy transition". He is regularly asked to expose his strategic perspective in external events or in the media. His recent publications include several letters to the editor such as "The integration of new skills at the heart of innovation Smarts Grids" published in L'Usine Nouvelle, "What conditions to make 2017 the year of Smart Grids?" published in The Energy Review or "An intelligent network for my city" published in Cleantech Republic and La Tribune.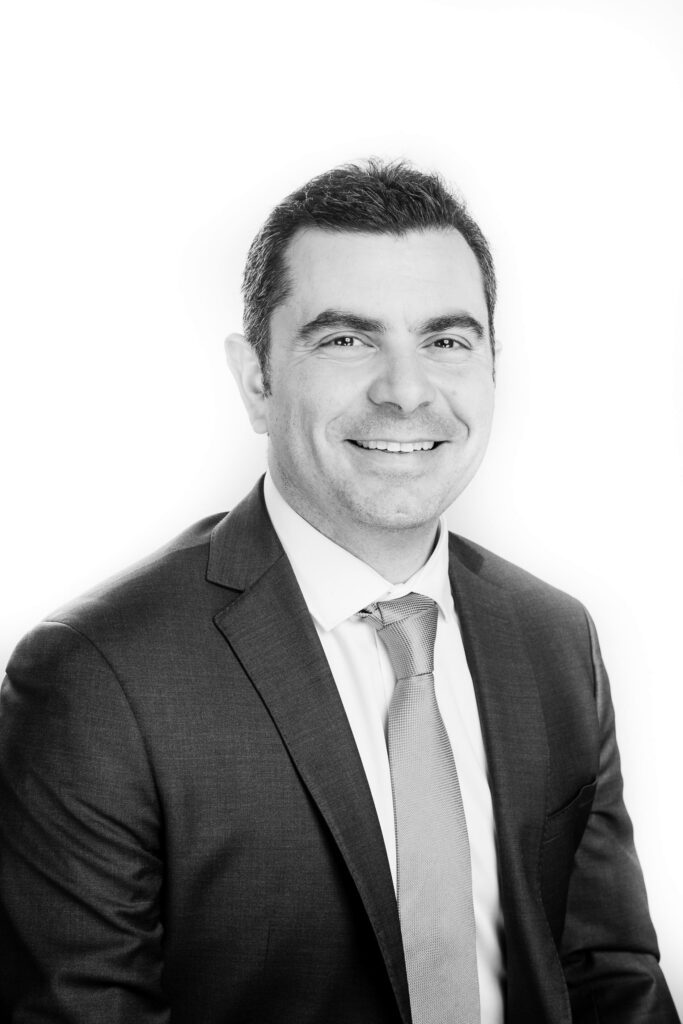 Anthony Pons
Partner
Expert in information systems management, passionate about complex projects with human and technical issues
As a graduate of Ecole Nationale Supérieure des Arts et Métiers and a specialized Master's degree from ESSEC, Anthony has worked for major players of the energy and transport industry for more than 15 years. The support to IT directions constitute the red thread of his path: support to governance for a water distribution actor, securing the IT purchasing department for a chemical group, organization and operational efficiency for a public transport network, engagement report for an ERP recasting project for a major player of the energy sector and Agile at Scale framework of an industrial Information System recast program for an electricity transmission system operator.
Agile and resolutely turned towards the new ways of work, Anthony is responsible for our commercial offer "Agility of organizations of the energy and transport sector".
In 2018, Anthony became an intrapreneur by founding the Columbus Hub, a specialized subsidiary dedicated to the operational management of IT and digital projects. He was appointed partner of Colombus Consulting on February 1, 2019.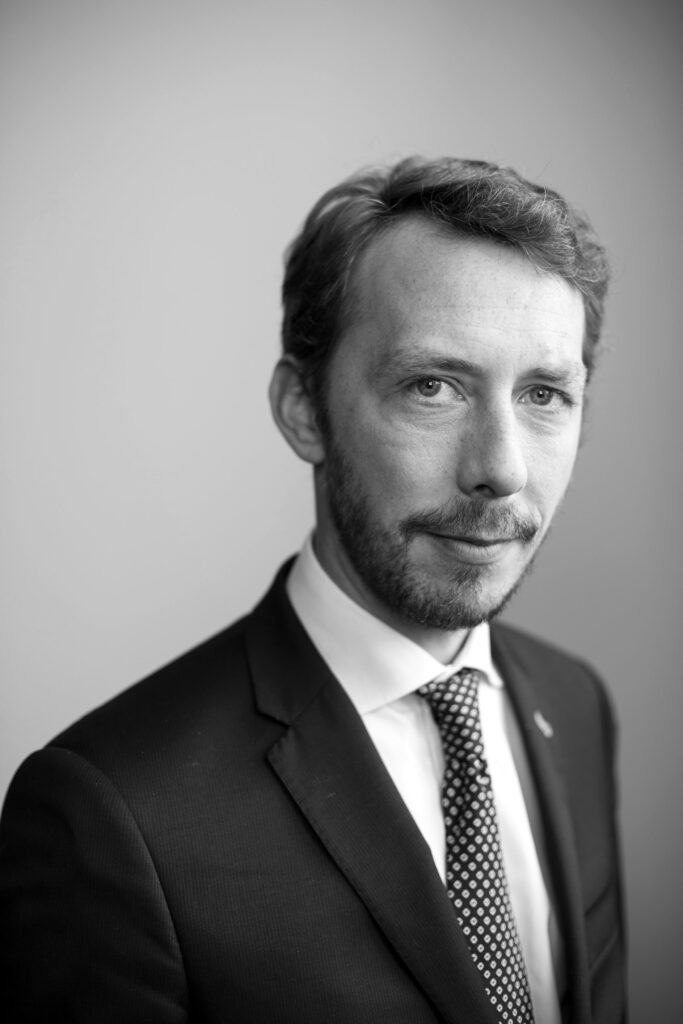 Guilhem Prince
Partner
Supports Leaders of the financial industry in their transformation projects
Guilhem mainly leads Change Management related assignments in Banking, Insurance, HealthCare and Pensions. After he joined Colombus Consulting in 2006, he supported large companies and organisations in transforming their activities and managing large in scale programs.
Graduated from Lasalle Beauvais engineer school and from ESSEC in food industry management, he started his career at Carrefour as a purchaser. Later, he co-founded DROM Technologies in which he took care of Marketing and Business development. He joined Colombus Consulting en 2006 as a consultant before he was appointed Partner on February 1st, 2018.
Guilhem has supported major companies from the financial industry, such as Euronext to steer and deploy the Universal Trading Platform, as well as the new Optiq trading system; from Media, such as Agence France Presse, to deploy worldwidely and towards all the journalists its new Content Management System. He is also in charge of developing and adapting to organisations new ways of working derived from agile methodologies.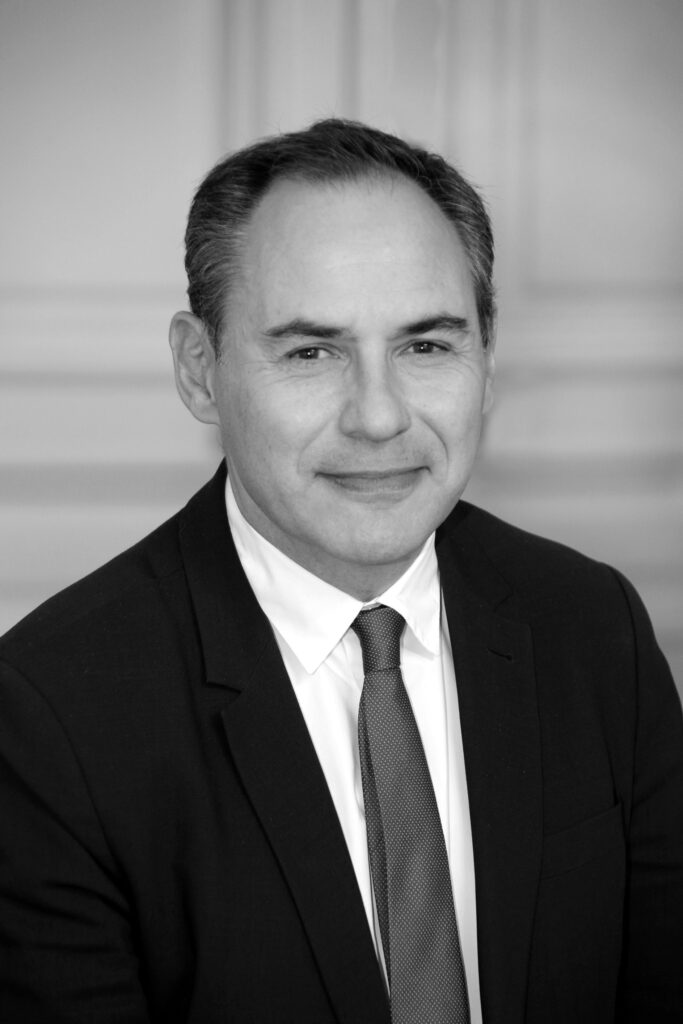 David Robin
Partner
In charge of accompanying companies in their innovation projects as well as their Digital & Data transformation projects
David has been working in the digital marketing sector for 20 years. Graduated from a Master's degree in Management Sciences, he started his career at British Telecom, then moved to several consulting firms specialized in the digital market first as a consultant and later as a director. In 2004, he created Idaho Consulting and developed the company until its merger with the Simalaya group in 2014. Following the integration of the company into Colombus Consulting in 2016, David is now in charge of our offer "Customer Value and Data" for the French office.
Thanks to his interventions on all communication channels (physical, telephone, mobile, Internet), all market maturities (creation, development, turnaround) and across all dimensions (strategic, financial, operational, studies), David has extensive experience in Telecom, Media and Digital issues. He is particularly interested in connected retail and, more generally, the issues raised by the Internet of Things.
David regularly shares his points of view in the media and we count among his recent interventions, an interview exposed in the article "Does The Data Management Platform (DMP) experience a return to grace? » published in Alliancy The mag and the letter to the editor « The marketing attribution to conquer the point of sale » published in LSA Consumption.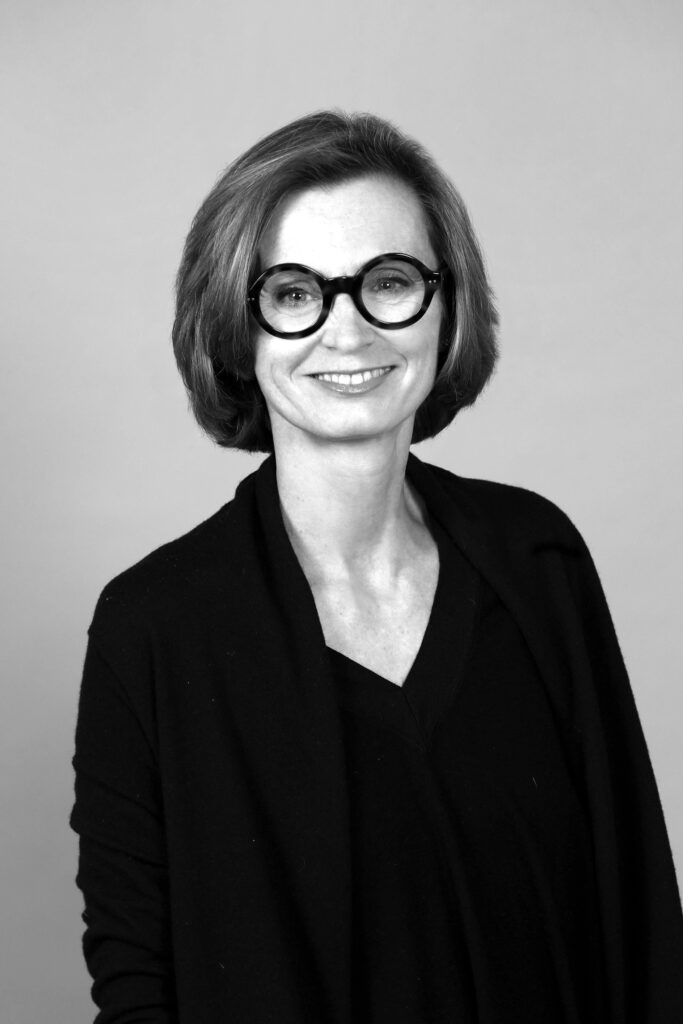 Valérie Ader
Senior Advisor
In charge of corporate social responsability strategy
Valérie combines her experience of business creator along with her 25 years career in the consulting sector.
Valérie is a member of the Board of Directors of Syntec Conseil en Management. This responsibility also gives her a privileged position to build tomorrow's consulting profession with the leading players of the consulting sector.
Colombus Consulting integrates the principles of social and environmental responsibility into the heart of the board's missions and, as a result, Valérie has been leading the firm's CSR strategy since 2009. This long-term commitment has enabled Colombus Consulting to qualify its COP at the GC Advanced level of the United Nations Global Compact in 2018. Valérie is also involved as President in CO Conseil, a non-profit firm serving projects of general interest.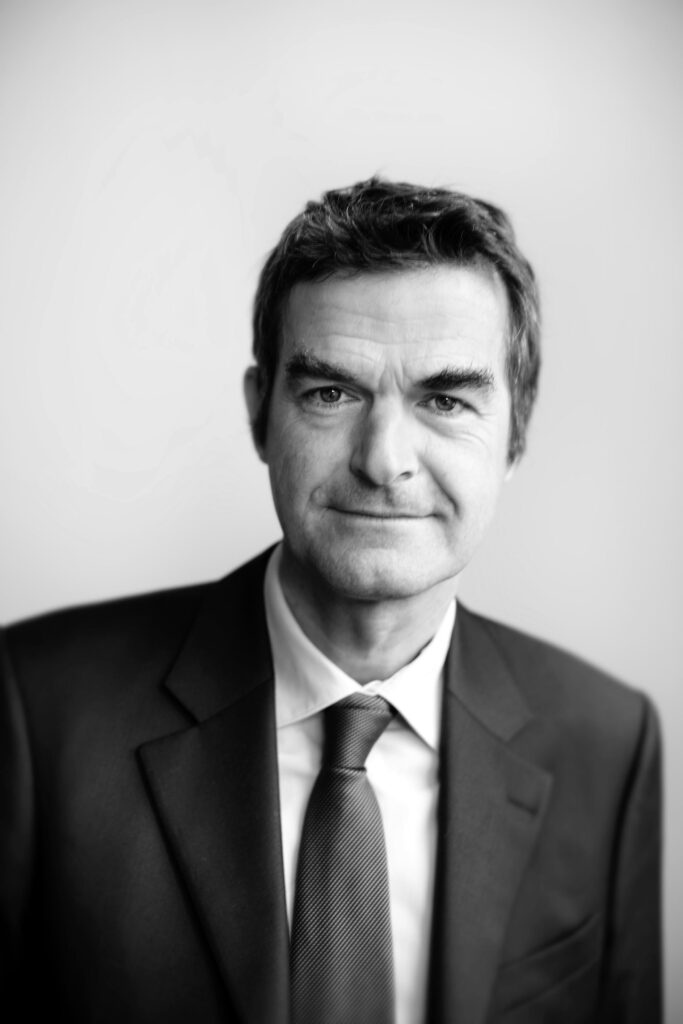 Éric Boulin
Senior Advisor
Partner of the executives and leaders of the energy, environment and industries sectors in their major transformations
For twenty-two years, Éric has been helping major groups build and carry out the evolution of their organizations. Co-founder of the firm, he has been engaged for twelve years in the structuring and development of Colombus Consulting as General Manager.
He has been involved in major deregulation movements in the financial markets, electricity and transportation sectors. He has also led numerous missions in the context of merging and unmixing organizations.
Eric is particularly recognized on the topics that are a source of performance for our clients, such as the management of industrial installations and the improvement of customer relationship management.
In addition, he leads a reflection for Colombus Consulting on the strengths and weaknesses of French groups in the face of transformation initiatives.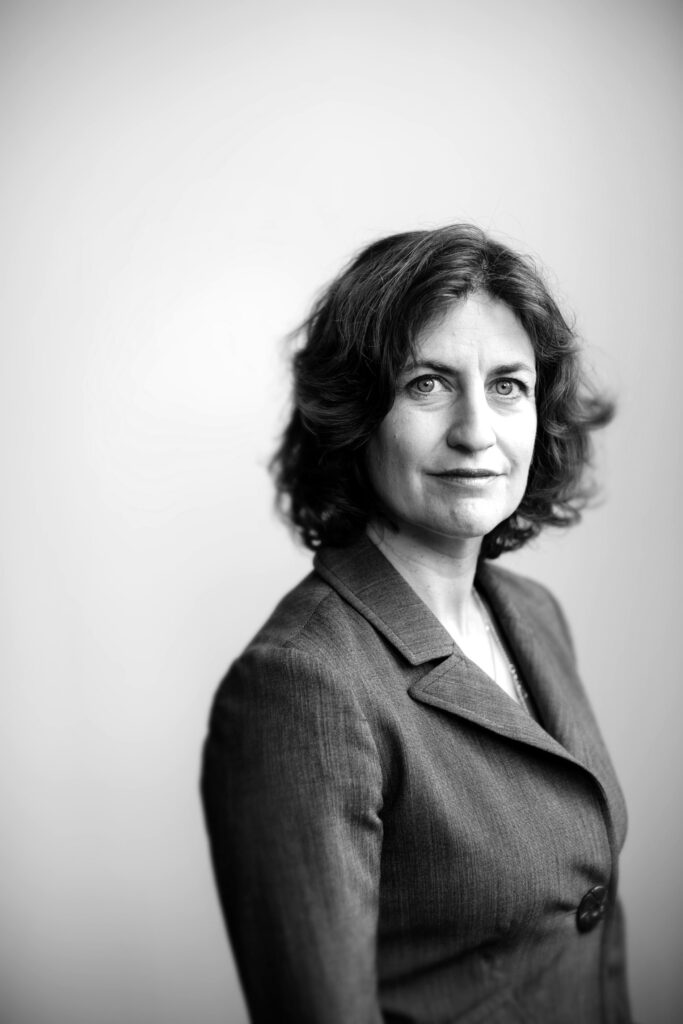 Catherine Hélaine
Senior Advisor
Accompanies the executives and leaders of the world of finance in their deployment programs of new organizations
Co-Founder of the firm, Catherine heads the financial services sector of Colombus Consulting. She is particularly involved in operational efficiency projects, transformation or merger in the world of banking and insurance.
After more than twenty years of consulting experience, Catherine has explored many disciplines, but without a doubt prefers client-oriented projects involving all company employees in ambitious strategic changes.
Catherine is regularly asked to contribute her experience at events and in the media. Her recent publications include the "When Digital Factories Start Delivering" forum for the Insurance Tribune and the "Internet of Things: Banks Have Not Found Their Way" interview in Point Bank.