Columbus Consulting offers you the opportunity to build your career as a consultant
Indeed, the professional development of our employees is at the heart of our concerns.
We leave it up to each individual to chart his or her own career path. During the first years of their professional life in the company, consultants have the opportunity to discover several activity sectors and to develop their skills through various consulting missions.
Gradually, they can specialise in a specific activity sector and take part into building their own path.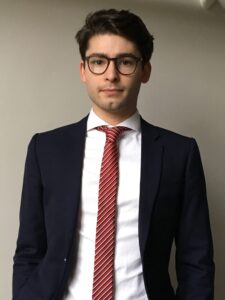 « Consulting at Columbus? A perfect balance between autonomy, responsibility and collaboration »
Quentin
Senior Consultant
Accountability and autonomy are an integral part of the values promoted by the company. Its "human scale" allows young consultants to get permanent support from all consultants, whatever their level of experience is. Today, I support the real estate, digital and human transformation of the risk department of a major player in European finance. This mission allows me to improve my skills in project management, but also to evolve within a high-stakes project, in perfect autonomy.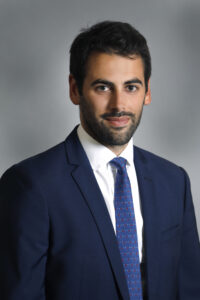 « I found within Columbus Consulting a stimulating and demanding environment »
Samy
Senior Consultant
I chose to join a consulting company after my engineering studies. I wanted to contribute in a concrete manner to problem solving by bringing added value and for the moment the challenge is successful! As soon as I arrived, I had the opportunity to work in the energy and aeronautics industries, two sectors that I am passionate about. My first consultancy assignment was about change management for a supply chain transformation project, nothing but concrete! Internally, the start-up environment is a perfect blend of creativity, entrepreneurial freedom and coaching to continue to progress every day.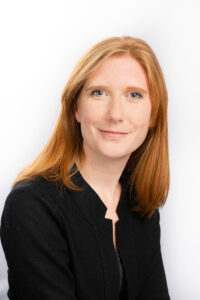 « Colombus allows me to participate fully in the company's strategy »
Marie
Manager
As a manager in the Finance and Insurance sector, I work on various consulting missions. By deploying new ways of working, digitising banking processes, or implementing agile methods, we adopt a systemic approach to transforming organisations in order to support changes in the best manner possible. These skills that I use during my consultancy assignments, as well as the internal projects I work on, allow me to participate fully in the company's corporate strategy.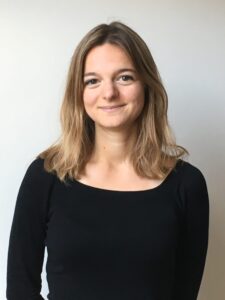 « Challenging missions! ! »
Anouck
Senior Consultant
I am currently finalising an assignment for the top management of a major electricity company in France. The objective was to build with our client their strategy to support the development of photovoltaic electricity. It was therefore a question of producing within a constrained timeline, terms of reference on a subject of the future. A real challenge and high-stakes!
In order to meet in the best manner these needs, I am relying in particular on the knowledge management mechanism in place within the company. In-depth publications, among others elements, allow me to gain expertise and bring added value to my clients.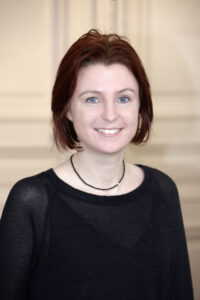 « I take part in consulting missions whose impacts are directly measurable »
Jeanne
Senior Consultante
On advisory mission for a leading telecom company, I provide data and digital expertise for 25 countries. The needs are multiple and the impacts on the business and ROI are direct and concrete.
Analysis and improvement of website performance, UX & UI insights, data story-telling and data visualisation for top management, training and coaching of business teams in cutting-edge topics of digital technology, etc…. We must be able to operationally deliver while maintaining a strategic approach.
Our consultants are the value of Columbus Consulting.
This is why the professional development of our employees is a major concern for the firm. All of our employees have the means to constantly develop their skills and be active in their professional project.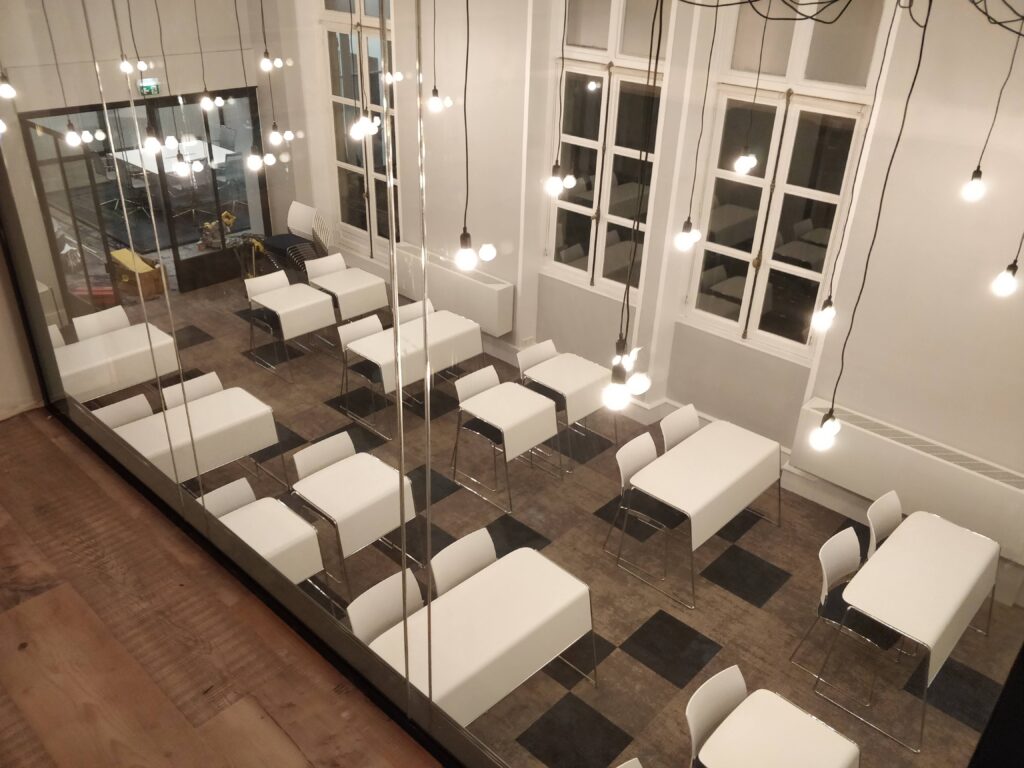 The training
We have built tailor-made training programmes to provide our employees with the tools they need to succeed. These programmes are designed for learning, exchanging, knowing how to use tools and skills, analysing and developing themselves, at every stage of our employees' careers. Our training seminars cover functional methodologies and skills, management, communication and interpersonal skills. We aim to regularly review our programmes and teaching methods, to adapt them to technological developments, methodology innovations and to the needs of consultants.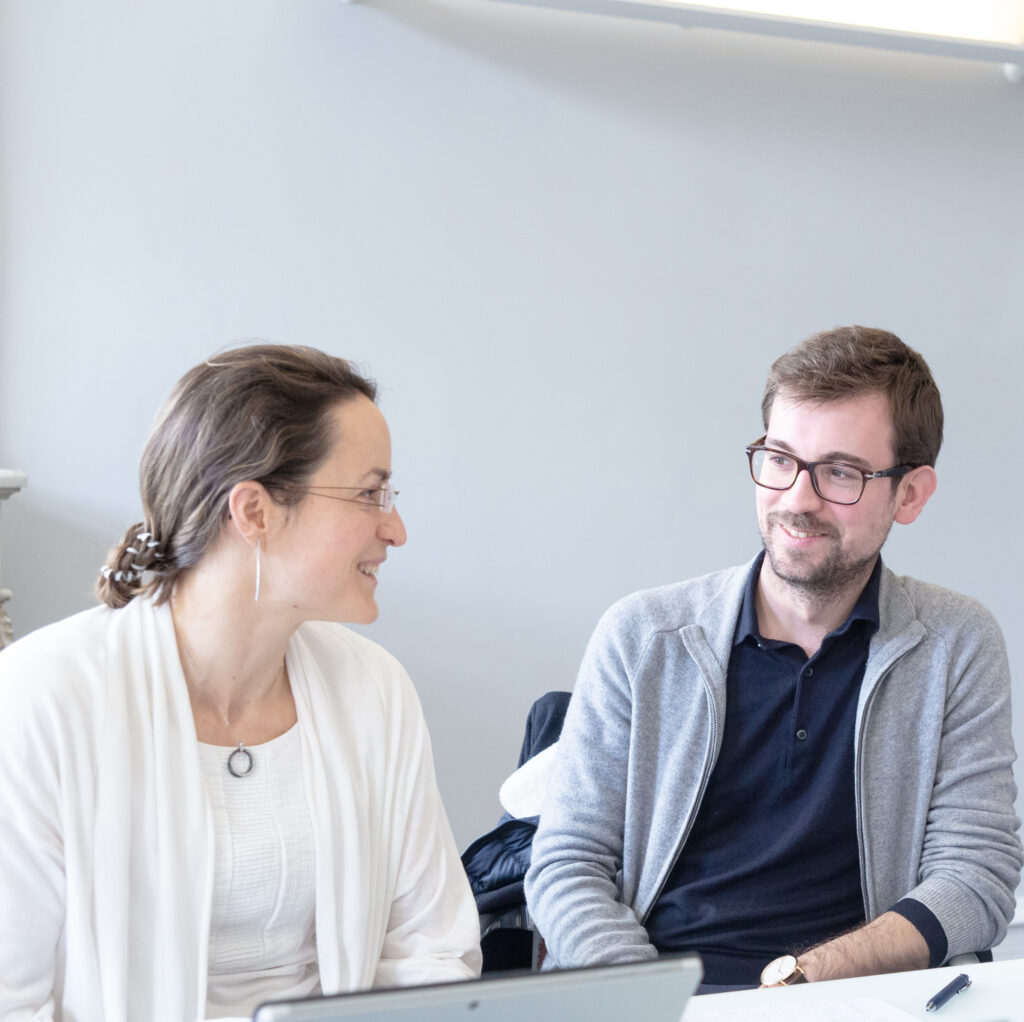 The coaching system
The consultants are supported in their professional development by a coach.
The latter ensures the link between the different managers supervising the consultant in his missions and in the career interest the employees in order to help each one to grow and thrive.
The coaching system is part of a more global ambition of the firm, which consists in supporting our employees in the development of their professional project.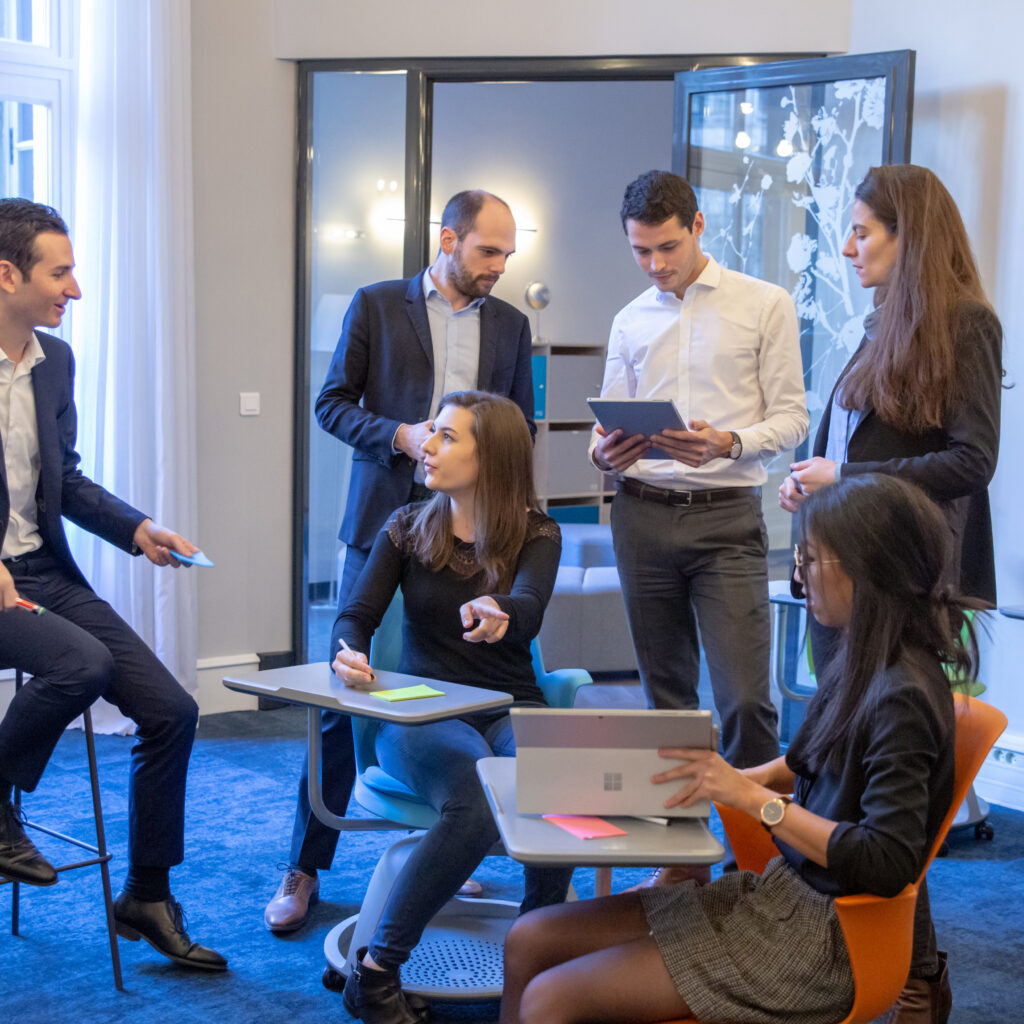 Management and operational experience
The support of our employees in their professional career is based on two convictions:
Facing customer challenges: the operational construction of an approach is an essential learning lever The management's viewpoint must play an essential role in the consultant's professional development: the management shares its skills during the consultancy missions and provides feedback on the performance of the managed consultant. We are making sure that our convictions are supported and implemented concretely by the firm's management and this on a daily basis.